Welcome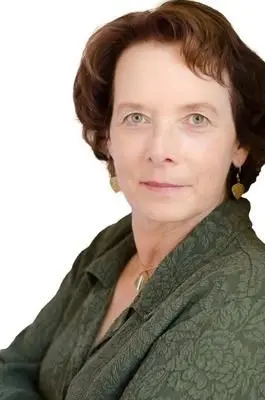 Welcome to my practice.
Have you been bearing life's changes and hardships, persevering, but not feeling that your life, job or relationships are as meaningful as they could be? Perhaps you've felt disconnected from family or friends, missing a kind of genuine closeness that could be nourishing? Or perhaps a loss, break-up, move, or other sudden change or trauma has thrown your life off track, made you question what's most important?
Embedded within every crisis, heartbreak--every moment of despair or terror--are seeds of possibility.
In the work I do, we use these pivotal moments as opportunities to change the course of your life. Old beliefs, patterns of thinking and assuming, can be holding you back at a subconscious level. Together, we work to bring the old patterns to awareness, so you can choose to live your life with greater self-awareness, authenticity, agency and richer relationships--and to be more engaged with living.
I work with clients to get to the root of core issues and to find and nourish the seeds of potential within. Our work can help you change negative or addictive thinking patterns, transform your sense of self, relationships, work life, and creativity, while building hope and self-confidence.
My style is interactive, down-to-earth, collaborati ve, and respectful. I ask meaningful questions, listen closely, link important issues and offer new perspectives. I balance support with challenge, acceptance with encouragement, and compassion with belief in your ability to change and grow.
In therapy, one size--or approach-- does not fit all, and so I work to tailor a therapy plan that suits your unique core issues and goals.
My specializations include relationship issues, self-esteem, anxiety, depression, loss and grief, substance use and trauma.

I often use concepts from the latest neuro-psychological research, if appropriate, I suggest relevant books or online resources. Tara Brach's "Radical Acceptance," Kristin Neff's "Self Compassion", Christine Padesky's "Mind Over Mood," Bessel van der Kolk's "The Body Keeps the Score" and Sue Johnson's "Love Sense: The New Science of Relationships" are recent influences.

In the 20 years I've been in practice, I've trained in Relational Depth Psychodynamic Therapy, Cognitive Behaviorial Therapy (CBT), Dialectical Behavior Therapy (DBT), Mindfulness, and Harm Reduction Therapy for substance use.
My years as a writer and my own continual personal growth enrich my clinical work. I support clients in finding your own language, insights and breakthroughs, and in telling your stories in ways that reclaim and rebuild your life.
I look forward to talking with you about making deep, lasting and positive changes in your life.

I welcome your questions and will return your call or email promptly.